Absence
Summer time in the lab – UPDATES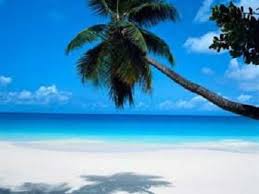 Summer is almost here! If you are planning to work in the lab during the summer, please take note of the following:
Adult participants
Running an experiment involving the adult participant database is not recommended in summer since a lot of students are simply not in Utrecht then, so recruitment is rather difficult. If you want to try anyway, please contact Iris Mulders before Wednesday July 5.
Lab support availability
We try to always have lab support in room 0.09, but support in July may be patchy due to support staff vacations and hard-to-plan-for natural events. If you absolutely need support on a certain day in July or August, check in advance via labman.gw@nulluu.nl. In addition, no lab support will be available during the the UIT-dagen, August 14-18 (see below).
Building/lab closures
From July 17 until August 18 the doors will be closed, but someone will be available during office hours (8.30-17h) to open the door if you ring the door bell. Between July 17 and August 13 the building will be closed after 19h on weekdays (no XS card access either). Closing times during weekends will remain the same.
Furthermore there's quite a bit of construction work and other noisy stuff going on around the lab this summer:
July 3: Lab closed because of very noisy and urgent construction work.
June 25-July 7: More construction work. The construction workers have promised to limit noisy activities that may disrupt the experiments, to 7-9.00h in the mornings. If you nevertheless find building noises are bothering your experiment after 9am, please report it immediately to support staff in room 0.09.
Yet more construction work that will necessitate closure of the lab for two days will happen later in July, we're not sure when exactly, yet.
The lab will be closed August 14-18 because the UIT-dagen are unbearably noisy and make it impossible to get to Janskerkhof 13. No lab support will be available on these days.
The lab will be closed August 28-30 for the construction of a baby EEG lab in room K.02. More construction work (but less noisy) will continue into the first week of September.